Black Lives Matter: Police diversity 'does not reflect UK society'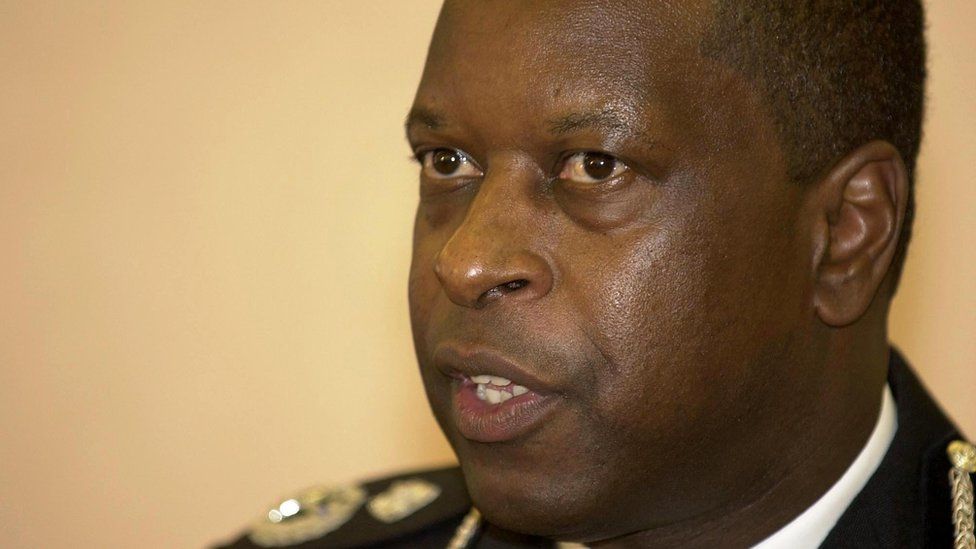 British police forces do not reflect the communities they serve due to a lack of ethnic minority officers, the UK's first black chief constable says.
Mike Fuller, who retired from Kent Police in 2010, said representation was "very poor" at all levels.
"People can't look to the police service and feel [it] reflects the society that it serves," he said.
The Home Office said diversity in policing had improved, but accepted more needed to be done.
Police forces have a "long way to go" to improve representation, Mr Fuller said, adding it was "very disappointing" there had been no other black chief constables in the UK since he was appointed in 2004.
The percentage of Asian officers rose from 1.5% in 2007 to 2.9% in 2019, while the number of black officers rose from 1% up to 1.2%, according to the Home Office.
He was "not surprised" that the "very upsetting" footage of the death of George Floyd in US police custody had led to protests around the world.
"The perception among a lot of young black people in particular, is that policing isn't provided in a fair and equitable way," he said.
"That needs to change. It is beholden on the police to demonstrate that they do provide a fair and equitable service."
The College of Policing have been contacted for comment, but in the past has said it is was tackling the under-representation of ethnic minorities.
The Home Office said: "The police have worked hard to improve equality and diversity, but we are not complacent and want to see this work accelerated.
"Our drive to recruit 20,000 officers over the next three years gives us a significant opportunity to improve diversity and to make sure forces truly reflects the people they serve and protect."
Related Internet Links
The BBC is not responsible for the content of external sites.