Channel migrants: Border Force intercept five boats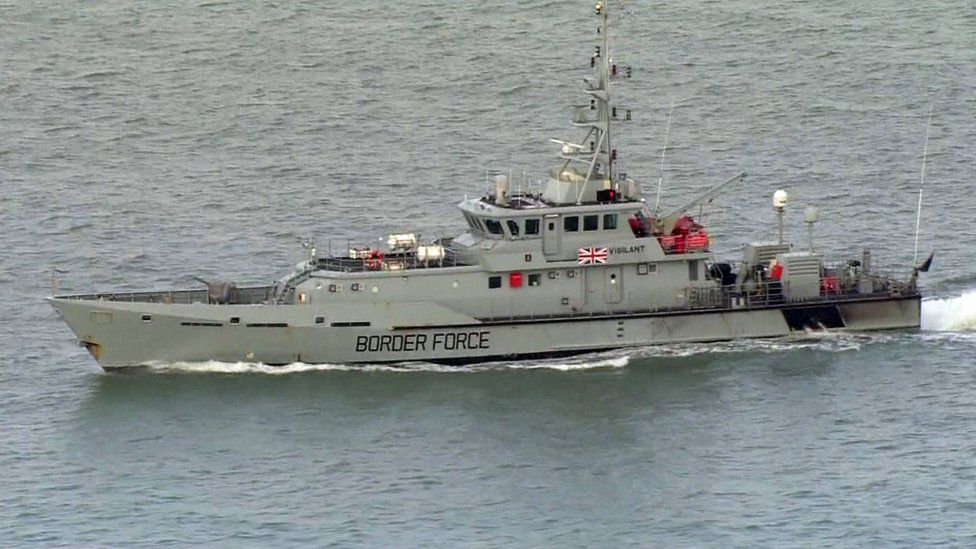 Five boats carrying migrants have been intercepted by Border Force vessels in the English Channel.
The Home Office said 49 men and women were brought to Dover and transferred to immigration officials.
The attempted crossings started at about 06:25 BST and continued through the morning with the fifth boat intercepted on Monday afternoon.
Minister for immigration compliance Chris Philps said: "We will do everything we can to stop these boats."
He said the government was working closely with the French and authorities stopped more than 1,000 migrants from crossing the Channel in April and May.
Those who arrived gave their nationalities as Iraqi, Albanian, Kuwaiti, Sudanese, Chad, Syrian and Malian.
It follows the arrival of two boats on Sunday.
Ten men and two women were on the first vessel intercepted at about 03:00 BST and five men, who said they were from Sudan, on the second vessel at about 13:00.
Related Internet Links
The BBC is not responsible for the content of external sites.