London Resort: Major theme park plans under renewed scrutiny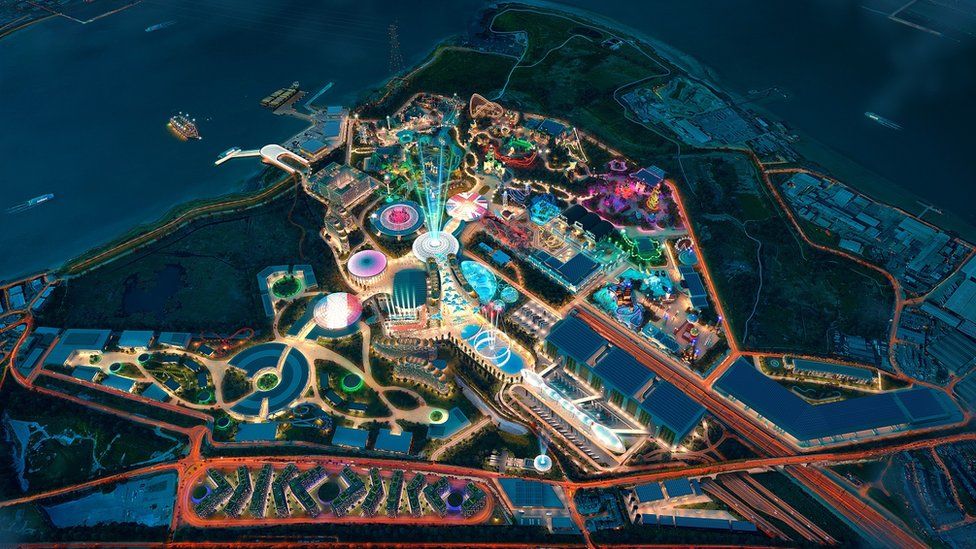 A fresh look at proposals for the first major theme park to be built in Europe in nearly 30 years is under way following a public consultation.
If it secures development consent, The London Resort will be the first European project of its kind since Disneyland Paris in 1992.
Kent County Council said it "is broadly supportive of the proposal".
Responses from 1,200 people have been analysed following the consultation.
CEO PY Gerbeau, thanked those who responded and said: "We are taking all feedback very seriously."
Of those who had their say, 80% said they wanted London Resort traffic to be separated from local traffic.
While the majority of respondents support the resort, 16% remain strongly opposed to the scheme altogether.
More than 70% said they supported the resort's approach to the environment and biodiversity, as well as sustainability.
The firm plans to leave a large proportion of the peninsula undeveloped including Black Duck Marsh, Broadness Marsh and the Local Wildlife Site at Botany Marsh.
New footpaths routes would give people access to nature areas they had not been able to visit before, while designated wildlife zones would be closed off to the public to protect the habitat.
If it gets the green light, construction could begin on the largely brownfield, industrial site, in early 2022.
It will eventually be a two-park resort, with the first "gate" open in 2024 and the second by 2029.
"The proposed resort would not just provide employment opportunities but would also support skills development raising the aspirations of young people," a council spokesman said.
If successful, it would also benefit the local tourism, leisure, hospitality and cultural heritage sectors within Kent, the authority added.