Channel crossings: Six boats with 183 migrants on board intercepted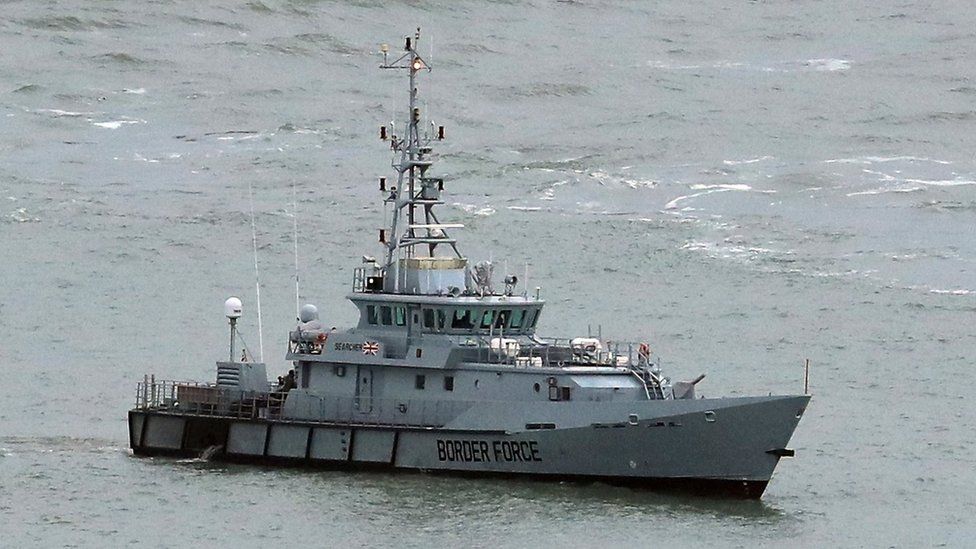 Six boats with 183 migrants on board reached the UK after crossing the English Channel on Tuesday.
The figure is the highest daily number so far this year, and is just under the total in the whole of March 2020 when 187 people made the crossing.
A further three boats with 67 people on board were intercepted on Wednesday.
French authorities have stopped about 164 people from attempting the crossing since Tuesday, a Home Office spokesman said.
About 1,046 people have made the crossing so far this year, compared to 338 in the same period in 2020.
Under new plans being set out by the government, people seeking protection as refugees will have their claim assessed based on how they arrive in the UK.
Under the plans, people who enter the UK illegally to claim asylum will no longer have the same entitlements as those who arrive legally.
Home Secretary Priti Patel says the new system will be "fairer" and will crack down on criminal gangs.
Campaigners say the proposals would create an unfair system and would not address people smuggling.
Related Internet Links
The BBC is not responsible for the content of external sites.