Canterbury pollution: Signs at crossings 'can cut emissions'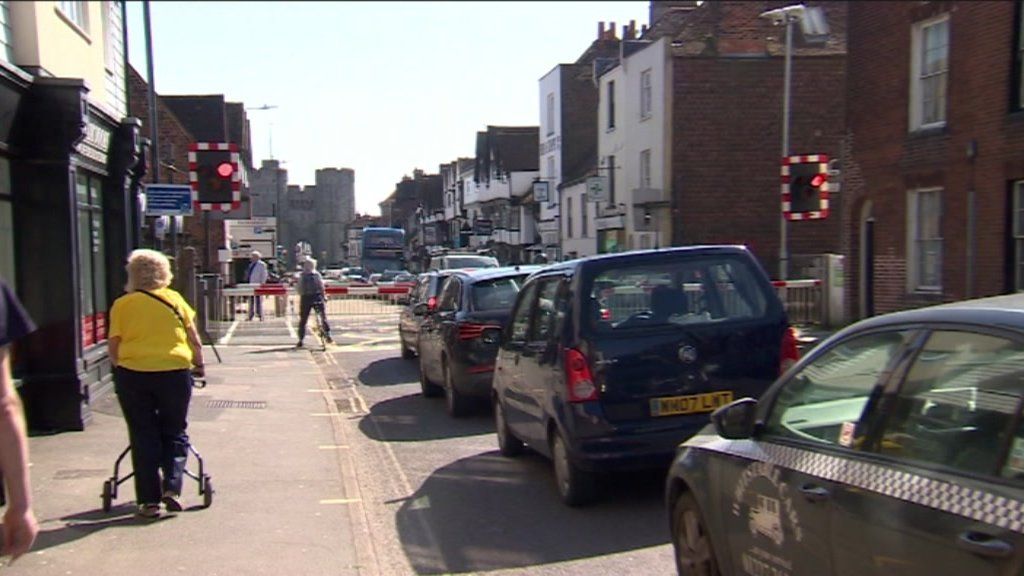 A project which saw drivers being asked on roadside signs to turn off their engines has helped cut pollution.
Three signs were erected at level crossings in Canterbury as part of research by the University of Kent exploring the impact of messaging.
It found that pollution fell by 42% at one of the crossings.
Canterbury City Council said the work had shown "the right messages in the right locations can be really effective" in cutting pollution.
Signs were placed at level crossings at St Dunstan and St Stephen, and have now been permanently installed at those sites. Another has been erected at the Sturry crossing.
Canterbury council, which funded the research with the Department for Environment, Food and Rural Affairs (Defra), also plans to introduce a new hybrid car club and install more electric vehicle-charging points.
London schoolgirl Ella Adoo-Kissi-Debrah last year became the first person in the UK to have air pollution listed as a cause of death.