Beachy Head base jumper injured in leap from cliff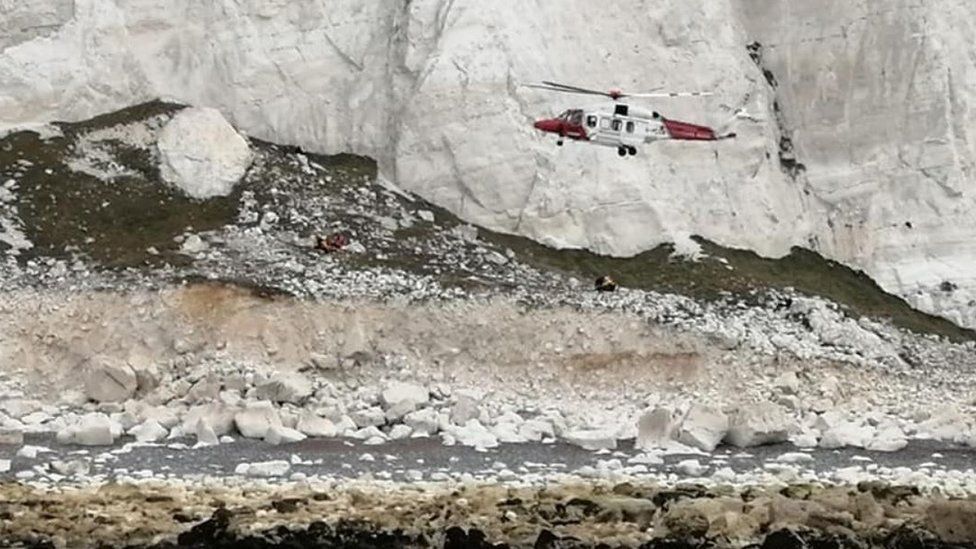 A base jumper has been injured after leaping from Beachy Head, a towering cliff which reaches a height of 162m (530ft).
An RNLI crew went ashore to help a Coastguard helicopter paramedic who had been winched down to the base jumper.
The extent of the casualty's injuries are unclear.
The base jumper was airlifted to a park in East Brighton before being transferred to a hospital in the city.
The men were seen climbing up Durdle Door on the Dorset coast and jumping off at around 10:30 BST on Sunday.
James Weld who runs the estate where the arch is located said their actions endangered lives by encouraging others.
Related Internet Links
The BBC is not responsible for the content of external sites.