Bowel cancer: Channel swim in memory of Alex South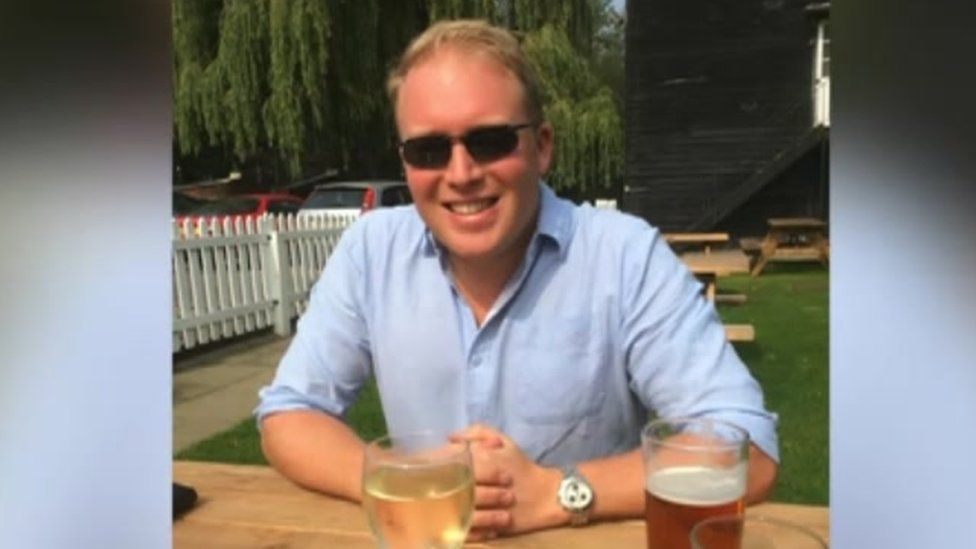 A woman who lost her husband to cancer and was then diagnosed with the disease herself plans to swim part of the Channel.
Father-of-two Alex South was 34 when he died, five days after being told his bowel cancer was terminal.
Within two weeks his wife Rosalind was also diagnosed with breast cancer.
Two years on, she and some of her husband's friends will take on the challenge together in a relay to raise awareness of cancer in younger people.
Ms South, 40, from Ashford, Kent, is now clear of breast cancer.
She said: "We were told he was terminal on the Monday, I found a lump on the Tuesday. He then died on the Friday.
"I was back at the breast clinic the next Tuesday, 10 days later I was told it was breast cancer.
"You don't know people who have gone through cancer or died of cancer in our age group, and I felt I wanted to get that message out there."
Bowel cancer is the fourth most common cancer in the UK and it is the cause of one death every 30 minutes.
Symptoms include bloating, stomach pain, and a change in your bowel habits.
It is rare in the under 50s but late diagnosis can be fatal.
Genevieve Edwards, chief executive of Bowel Cancer UK, said: "Most GPs will only see one person under 50 in their entire career who has bowel cancer, so for the vast majority of people the symptoms will be something else.
"But for those people who have got bowel cancer the early diagnosis is critical in their chances of survival, and that's why we see so many people dying too young with bowel cancer, because they were diagnosed too late."
Related Internet Links
The BBC is not responsible for the content of external sites.