Kent Police staff 'unaware of mapping system' to trace teen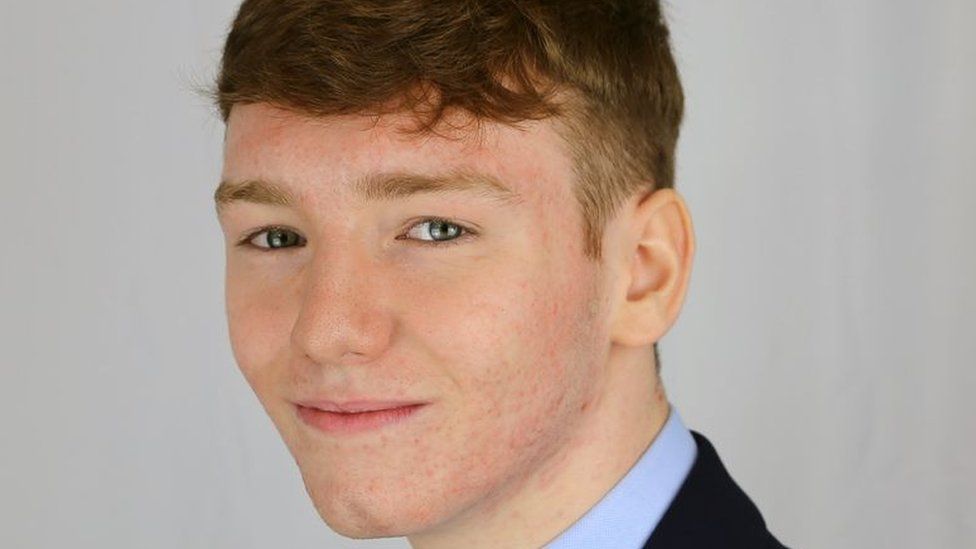 A teenager told police he was about to kill himself but staff did not know they had a system to pinpoint his whereabouts, an inquest has heard.
Matthew Mackell, 17, refused to give his name or location but was thought to be in a Kent park last May.
A patrol was requested but the area covered a 2.5-mile radius and police decided to try to call or text instead.
Alan Underwood, who was in the control room, said enhanced mapping was available but he did not know about it.
He said the new system could give the location of a caller within a 12m radius with a 95% degree of confidence.
The hearing heard Mr Underwood had been in the Kent Police control room coaching a new staff member in dispatch, which sends patrols to incidents, on 7 May 2020 - the night Mr Mackell died.
The inquest heard Mr Mackell told call handlers: "Can you send someone to pick me up? I'm about to kill myself."
Call handlers requested an immediate patrol and gave the suspected location as Dunorlan Park, in Tunbridge Wells, where he was later found dead, the inquest heard.
But Mr Underwood said when the request came through to dispatch, the area the call came from "covered hundreds, maybe thousands of houses, half of Tunbridge Wells".
He also said there was no description of the caller and he would have been sending a patrol to look for "a person".
Police decided to try to call or text Mr Mackell, which was deemed "more of a sensible approach than sending a vehicle into such a large area", and the call was downgraded, he said.
Asked by coroner Alan Blunsdon whether he would have sent a patrol had he known about the enhanced system, Mr Underwood replied: "I wouldn't have even questioned it, I would have found a patrol and attended it, no doubt in my mind."
James Blackwell, dispatch team leader that night, said he was not aware of the mapping system either.
He said he had received no memo or training relating to it and agreed the reason that no patrol was sent was due to "lack of information at the time... where to send someone".
Supt Andy Gadd, who oversaw the critical incident after Mr Mackell was found dead, said policies had been updated and all staff now received briefing and training on new systems.
The Maidstone inquest is expected to conclude on Wednesday.
Related Internet Links
The BBC is not responsible for the content of external sites.