Matthew Mackell: Kent Police 'missed opportunity' to reach suicidal teen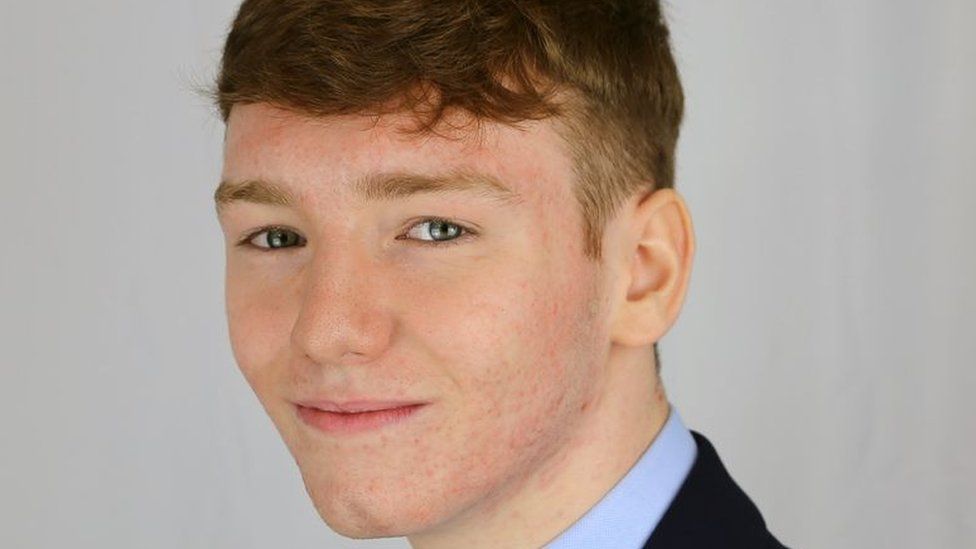 A systemic failure led to police not sending officers to help a teenager who rang 999 and said he was about to take his own life, a coroner has ruled.
Matthew Mackell, 17, was found dead in a Tunbridge Wells park in May 2020.
He asked Kent Police to send somebody to "pick me up", but refused to give his name or location, an inquest heard.
A call handler was unaware they could use a system to pinpoint his location, so the call was downgraded and nobody was sent to search the area.
"This was a missed opportunity," coroner Alan Blunsdon said.
The teenager's body was found by a member of the public in Dunorlan Park the next morning.
None of the staff involved in taking his call on the evening knew the advanced mapping system was on their computers, despite it being installed five months earlier, the court heard.
A patrol was not assigned to look for him because they had no name or precise location information.
Mr Blunsdon said the absence of proper training and awareness of the mapping system was "clearly a systemic failure".
He said he would write to Kent Police with his concerns over the risk of future deaths.
But he added that it was not possible to establish whether even if a patrol car had been deployed they would have reached Matthew in time.
James Berry, counsel for Kent Police, said the force had "taken that tragic death very seriously and sought to learn from the incident".
He said the advanced mapping system was now the default setting on all staff computers.
However, during the inquest staff on duty that night said they still had not had training on the new system.
Matthew's family said he had been an "amazing young man" who excelled at school, but had "struggled with the isolating effects of the pandemic".
In a statement after the inquest, father Michael Bond: "I believe that had they sent someone to Dunorlan Park, they may have found and helped him.
"No family should ever have to suffer the loss of their child, knowing that they called for help and no one came."
Family solicitor Daniel Cooper said it was "very concerning that the inquest demonstrated that frontline staff still appear not to have received sufficient training, or lack knowledge, as to how to deal with suicide situations".
The Independent Office for Police Conduct (IOPC) found no evidence of misconduct by the staff and officers involved.
However, the actions of two members of staff and one officer were below expected standards, it said.
Acting deputy chief constable Pete Ayling said Kent Police had now addressed the "areas of learning" that had been found by the IOPC.
"Specifically, this includes ongoing learning relating to updates and advances of mapping software, which will assist with calls where no exact location is available," he said.
If you have been affected by the issues raised in this article, help is available from BBC Action Line.
Related Internet Links
The BBC is not responsible for the content of external sites.