Channel crossings: Hundreds more migrants cross to UK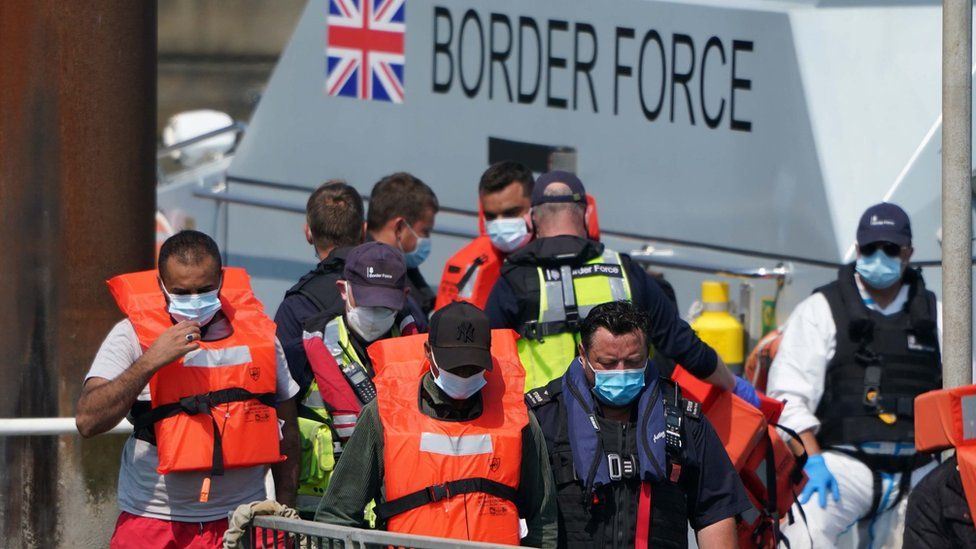 Hundreds more migrants have made the journey across the Channel as people continue to attempt to cross to the UK.
The Home Office said 219 people reached the UK on Wednesday in 11 boats, and 175 arrived in six boats on Thursday.
The UK government said people should claim asylum in the first safe country they reach and not risk their lives making the dangerous journey.
The Channel is one of the busiest shipping lanes in the world.
Dan O'Mahoney, Clandestine Channel Threat Commander, said there was "an unacceptable rise in dangerous small boat crossings across the Channel because of a surge in illegal migration across Europe".
He said: "Earlier this week, we signed a strengthened agreement with our French counterparts to increase police patrols on French beaches and enhance intelligence sharing."
He said joint working with France had already prevented more than 7,500 migrants entering the UK.
Mr O'Mahoney said the government was continuing to take steps to tackle illegal migration through the Borders Bill and returning those with no legal right to remain in the UK.
A group of migrants seen arriving at Dover on Wednesday brought the total number this year to more than the 8,461 who made the crossing in 2020.
Related Internet Links
The BBC is not responsible for the content of external sites.