Kent hospital trusts suspend home births over midwife shortages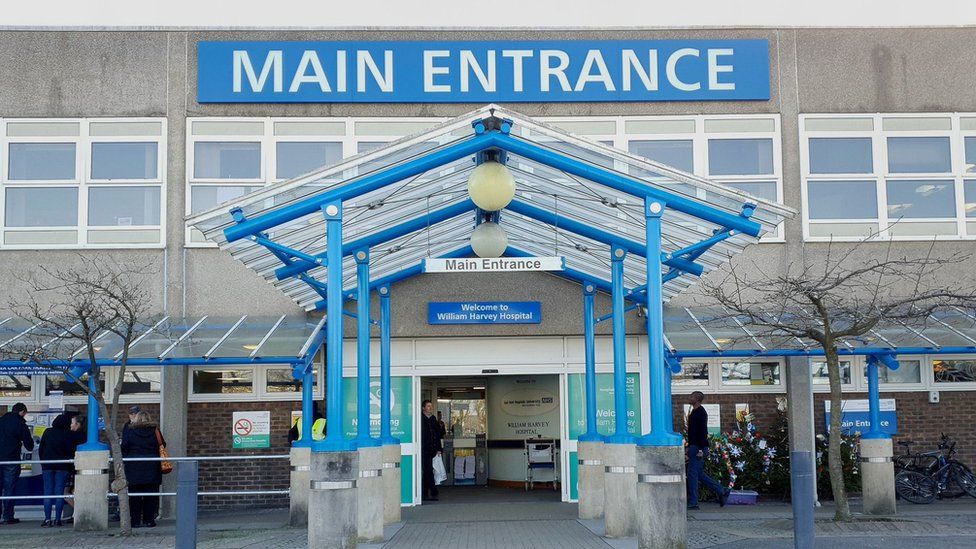 Home birth services have been suspended by two NHS trusts in Kent due to a shortage of midwives.
The two trusts - East Kent Hospitals and Maidstone and Tunbridge Wells - said moving all deliveries into hospitals would ensure the safety of mothers and babies.
Naomi Nixon, who planned a home birth, said it was "massively disappointing"
The Royal College of Midwives said long-term shortages of midwives had been exacerbated by the pandemic.
Mrs Nixon said as a result of the suspension she no longer had a single point of contact with the East Kent trust's maternity service.
"I don't have a named midwife, I don't have some one I can liaise with directly if I have issues," she said.
"That whole continuity of care... has gone out the window at such a late stage in pregnancy."
Abbie Aplin, of the Royal College of Midwives, said several staffing issues had created a "perfect storm".
Longer-term shortages had been exacerbated by the pandemic, with some staff away from work due to illness, shielding or isolating, she said.
East Kent Hospitals NHS trust said its maternity service was "experiencing staff shortages, and so we have had to take the difficult decision to suspend the home births service, to ensure the safety of women and babies".
It apologised to all those who had planned home births.
Maidstone and Tunbridge Wells NHS said it took the "extremely difficult decision" as a result of "significant pressures on our maternity services".
It said it understood it would be "disappointing to those who have chosen a home birth", but added that safety of mothers and babies was the priority.
The suspension will be reviewed fortnightly.
Related Internet Links
The BBC is not responsible for the content of external sites.