Plans to build homes on Rainham orchard are rejected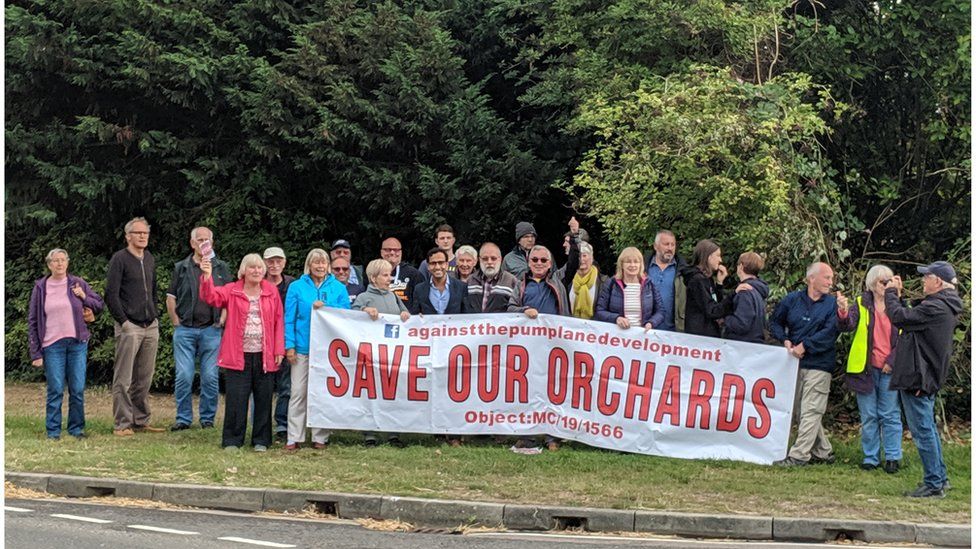 An appeal to build 1,250 homes on an orchard has been rejected.
The proposals by fruit growers AC Goatham and Son would have seen the houses built on Pump Lane in Rainham, Kent.
The plans were initially rejected by Medway Council in 2020 after protests from residents, councillors and MPs.
The Planning Inspectorate, which rejected the appeal, said the proposal would "harm the character and appearance" of the local countryside.
It was also concluded the housing scheme would amount to a "severe residual cumulative impact on the local highway network."
Rainham North councillor Martin Potter said he was "delighted" by the result.
"It's such a strong and decisive rejection on grounds of the severe highways impact, significant landscape harm, harm to heritage, and the loss of the highest quality agricultural land," he said.
Mr Potter also confirmed that Medway Council was awarded partial costs to be paid by AC Goatham and Son. The council spent a total of £250,000 on legal costs to defend its refusal during the appeal process.
Related Internet Links
The BBC is not responsible for the content of external sites.