David Fuller trial: Advances in DNA analysis caught women's killer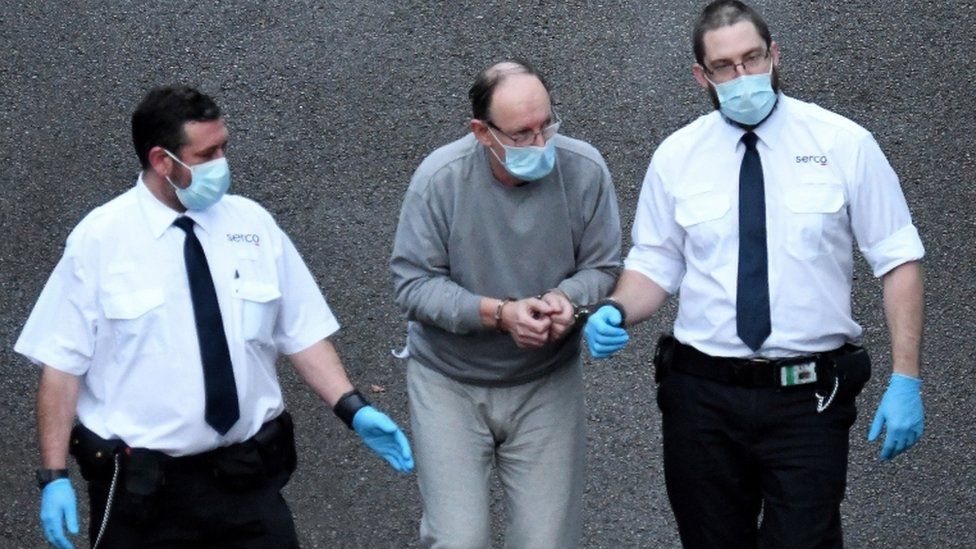 Advances in DNA analysis led to the arrest of a man accused of murdering two women in 1987, a trial has heard.
David Fuller, 67, of Heathfield, East Sussex, attacked Wendy Knell and Caroline Pierce in Tunbridge Wells.
Maidstone Crown Court heard that in 2020 it became possible to connect DNA from semen found on both women.
Ms Knell and Ms Pierce were beaten, strangled and sexually assaulted five months apart.
The jury heard that semen was found on Ms Knell's body, on the duvet she was covered with and in intimate samples.
His semen was also found on the tights Ms Pierce was wearing when her semi-naked body was found in a water-filled dyke, the court heard.
At the time, no match for the samples was found, but recent advances were such that it was possible to carry out a familial DNA search on samples from Ms Pierce.
It involved searching the database for people whose DNA bore a similarity to that from the tights, to find possible relatives to the killer.
The closest partial match was Mr Fuller's brother, whose DNA was added to the police database in 2012.
On testing Mr Fuller directly, his DNA was found to be a match to that found on Ms Pierce's tights.
It was then compared to those from the scene of Ms Knell's murder.
Forensic scientist and DNA expert Ben Lanham told the court it was "a billion times more likely" the semen was Mr Fuller's, rather than anybody someone else's.
Related Internet Links
The BBC is not responsible for the content of external sites.