Covid: Lockdown party video sickening, says grieving daughter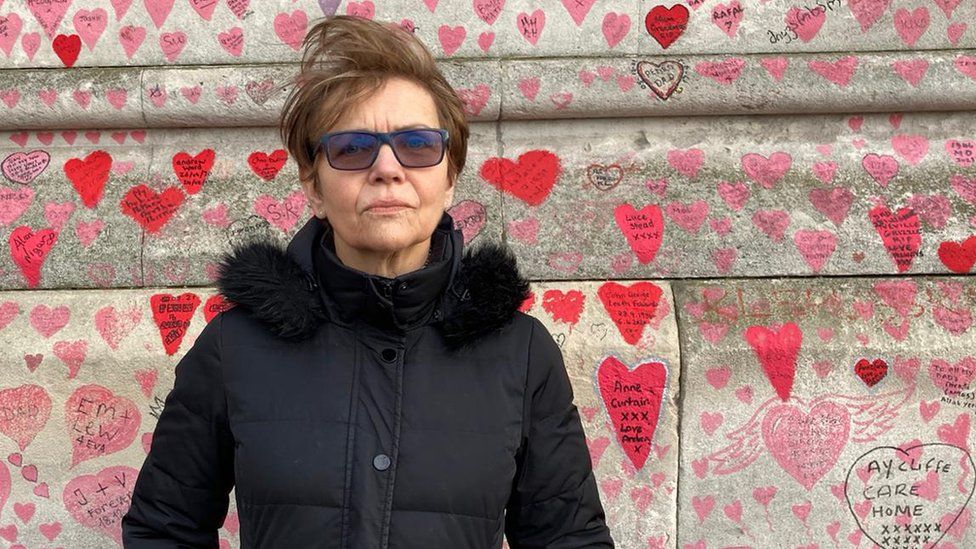 A grieving woman who lost her mother and brother to Covid-19 said a video showing No 10 staff laughing about a lockdown party was "sickening".
Sara Woodward, from Margate, Kent, said during the time of the party her family had to limit the number of people who attended the funerals.
She said bereaved families "coped in utter isolation" as others "were gathering and breaking rules".
This time last year, Ms Woodward had just lost her mother Brenda Woodward to the virus and was planning her funeral with family via texts, to avoid breaking Government guidelines.
"Myself, my sisters, my daughter and our wider family have had the most horrendous year," Ms Woodward said.
She had been planning one funeral, but when her brother Mark Woodward, 61, died on 14 December she spent all of the Christmas period planning a joint funeral alone.
Ms Woodward said: "We followed the rules. Seeing this video, it is utterly sickening and it makes me feel so angry and upset, over and above the upset we have already gone through.
"It is just despicable and unforgivable."