David Fuller: Son of mortuary abuse victim speaks out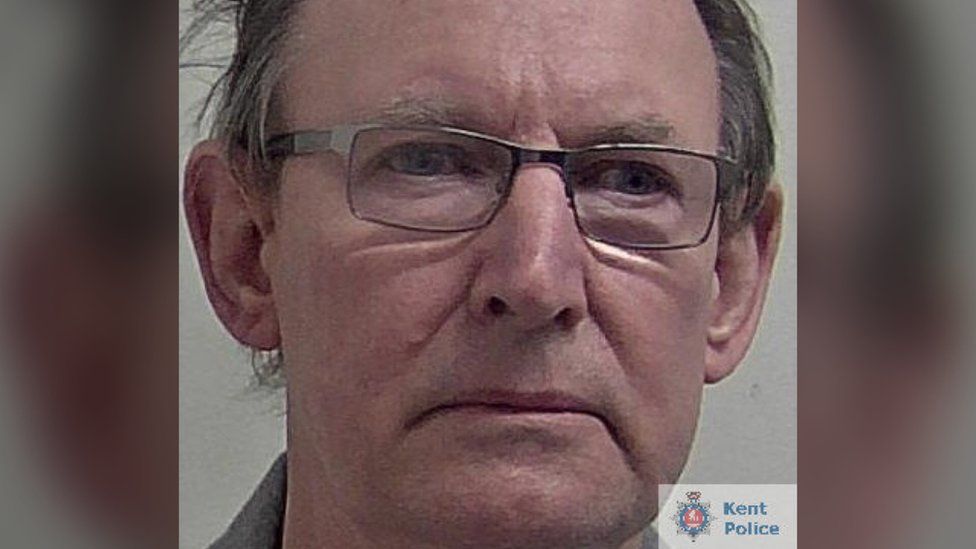 The son of a woman sexually abused by a double killer in a hospital morgue said finding out was "a knife to the heart".
The son of one of Fuller's victims told the BBC he was left "disgusted" after hearing she had been raped by him.
Fuller, who murdered Wendy Knell and Caroline Pierce in 1987, will be sentenced on Wednesday.
The victim's son, who does not wish to be identified, told how two police family liaison officers knocked on his door to tell him the news.
He said: "I'm absolutely disgusted. It's like losing her all over again. It's terrible.
"I still haven't been able to cry over it.
"I'm just glad my dad wasn't alive to see it."
The man said support from the police had been "superb" but he questioned how hospital electrician Fuller was able to carry out the scale of abuse.
"How the hell did he have free rein in the mortuary like that? Surely there must have been other people in there? I don't know how it happened," he added.
He described his mother as a much-loved grandmother, "the kindest person you could ever wish to meet", and a woman who would "do anybody a good turn".
Fuller's abuse came to light after detectives investigated him over the murders of Ms Knell and Ms Pierce who had been attacked in their Tunbridge Wells bedsits.
Ms Knell, 25, was found dead in her bed, after being raped, strangled and hit over the head.
Ms Pierce, 20, was killed in the same way. Her body was discovered three weeks after her abduction, in a water-filled dyke in Romney Marsh.
Following breakthroughs in DNA evidence, Fuller was arrested for their murders.
And during a search of his home, millions of images and videos were discovered on hidden hard drives, showing him abusing bodies in morgues.
The footage, from the Kent and Sussex Hospital, which closed in September 2011, and Tunbridge Wells hospital at Pembury, was dated between 2008 and 2020.
The charges he admitted, including some of sexual penetration of a corpse, were in relation to 78 identified victims, but police say there are many more who cannot be identified.
Health Secretary Sajid Javid announced an independent inquiry in the wake of the case, to understand how Fuller was able to operate undetected and to look at the "national implications" of his offences.
The victim's son is calling for its status to be upgraded to a full statutory public inquiry in the hope of more formal legal involvement.
In a statement, the Department of Health said "the inquiry will set out its draft terms of reference and seek the views of families on these".
The Maidstone and Tunbridge Wells NHS Trust said it was unable to comment on the inquiry as it is being established by the Department of Health.
It has previously issued a statement apologising to the victims' families and pledging "to see if there are any lessons to be learned or systems to be improved".
Related Internet Links
The BBC is not responsible for the content of external sites.