Dam-making farmworker honoured for 'saving' river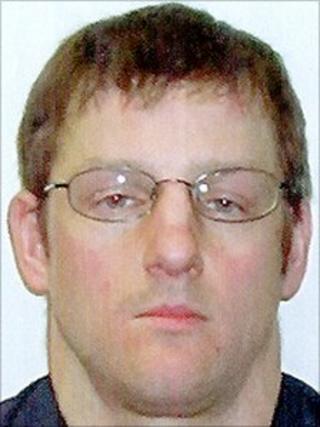 A farm worker is to be honoured for averting an environmental river disaster by constructing a makeshift dam to stem 200,000 gallons of slurry.
Matthew Midgley, who is an on-call firefighter, scrabbled soil together in front of a drain leading to the River Wenning at Hornby, Lancashire.
While waiting for the arrival of firefighter colleagues he also tried to divert the slurry with the tank's pump.
He is to receive the Chief Fire Officer's Commendation.
Slurry, which is made up of animal waste, is kept on farms as a crop fertiliser, but poisons river life and causes widespread environmental damage if allowed to run into water sources.
Mr Midgley, 39, first tried to stop the leak from the rusting tank at Bridge End Farm with a stopper, but when that failed he hurriedly began making the dam.
'Safe distance'
He then tried to place a hose from the tank's built-in pump over the rupture to re-direct the poisonous slurry away from the drain and the river bank which was just 15 metres away.
Fellow firefighters from Hornby arrived and together they inflated a fire hose with compressed air and created a second barrier to divert the slurry leak into a sealed underground tank.
A Lancashire Fire and Rescue Service spokesman said: "The tank contained somewhere in the region of 200,000 gallons of slurry and it posed a significant environmental threat if even a fraction of that amount were to leak into the river."
Contractors called by Mr Midgley during his dam-building efforts on 3 February arrived later that day and managed to pump the remaining slurry onto fields at a safe distance from the river.
Mr Midgley will receive his award in recognition of the three-hour operation on 26 July.