Speeding ticket 'fixer' from Nelson jailed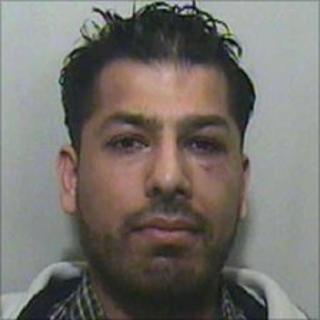 A speeding ticket "fixer" who helped motorists avoid points and fines by claiming fictitious people were behind the wheel has been jailed.
People went to Wajid Rafique, 33, after hearing he could make prosecutions "disappear".
The father-of-two, from Nelson, Lancashire, pleaded guilty at an earlier hearing to 43 counts of perverting the course of justice.
Judge Jonathan Gibson jailed him for two years at Burnley Crown Court.
Thirteen drivers were previously sentenced to community orders after admitting attempting to pervert the course of justice.
Eight addresses
One told police that he received a speeding notice but had "heard about a place that could make it disappear".
David Macro, prosecuting, said: "Mr Rafique had set himself up as a fixer offering a service to drivers who had fallen foul to speed cameras.
"The registered keeper would pass the blank form to him and he would send it to the central ticketing office with the name of a fictitious driver and giving real addresses in Nelson.
"He used at least eight addresses which were chosen because he controlled them in some way and he could get to the letters first."
The ticketing office then wrote to the fictitious person to confirm they were or knew the driver and never received a reply.
Mr Macro said Rafique, of Cobden Street, had told police that he got points on his licence for speeding five years ago and someone working for a police force told him how to get away with it.
His main clients were taxi drivers, Mr Macro told the court. The court heard he was paid up to £300 each time, but Rafique denied this.
Judge Gibson, sentencing, said: "These offences were organised. They involved a significant element of deceit.
"They put the public at risk with drivers thinking they could avoid points and fines which act as a deterrent to speeding.
"You were the main offender. If it could be viewed as a wheel, you were the hub of the wheel and everyone else were the spokes."