Lancashire County Council workers protest over pay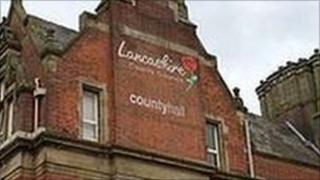 Staff at Lancashire County Council are working to rule in protest over changes to their pay and conditions.
The Unison union said the council was cutting payments for work on weekends and evenings and scrapping car allowances.
Its members, who voted to take action last month, will refuse to work overtime, use their cars for work or cover vacancies from Tuesday.
The council said the changes were part of an equal pay review.
It said all councils were required to carry the review out and it had discussed the planned changes with the union.