Girl crushed by horse recovering after surgery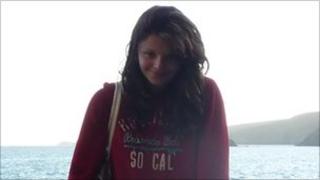 The family of a girl from Lancashire who was seriously injured when her horse fell on her have said she is recovering after 12 hours of surgery.
Alice Roberts, 14, of Hornby near Lancaster, was with her horse at Rye Close farm, Claughton, on Saturday afternoon when it bolted.
The horse collided with a silver Ranger Rover, travelling along the A683, and the animal fell on her.
The teenager remains on a ventilator at Royal Manchester Children's Hospital.
She was transferred there from the Royal Preston Hospital on Sunday.
The horse was badly injured and had to be destroyed at the scene.
In a statement, issued through Lancashire police, her family said: "The family would like to sincerely thank all those who helped at the scene, including the passer-by who assisted and took them to Preston, their family liaison officer from the police Paul Gough who helped to get them through those extremely frightening first few hours ... and all those who have provided care and medical attention over the last three days.
"We are very grateful for all the messages of support from family friends and neighbours especially those from Alice's friends who will be so important to her during the later stage of her recovery."