Labour regains control of Blackburn with Darwen Council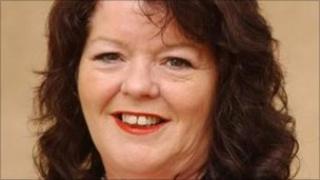 The Labour Party has regained control of Blackburn with Darwen Council after a vote of no confidence in its coalition leadership.
The Lancashire council had been run by a Conservative/Liberal Democrat/For Darwen coalition since 2007.
Two of the For Darwen Councillors decided to become Independent in a protest over cuts last month.
They supported the Labour group at a meeting on Tuesday, making Kate Hollern the new council leader.
Labour had put forward a notice of motion at the meeting asking councillors to vote on whether the existing leader, Councillor Michael Lee, should step down and be replaced with someone from the Labour party.
The coalition had proposed to close Shadsworth Leisure Centre and cut funding for community centres in an attempt to prepare for a reduction in grants given to local government.
Councillor Hollern said: "I certainly think the decisions on community centres, PCSOs (Police Community Support Officers) and Shadsworth Leisure Centre need further examination.
"The decisions were never based on sound information, the financial implications very dependant on which executive member you spoke to, so first of all we need to establish the facts."
Councillor Lee had said if the vote went against the coalition it would work in opposition to "ensure decisions focus on the priorities."