Detox centre Harvey House in Lancaster to close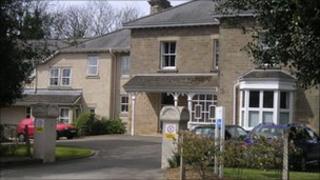 A senior health official has defended plans to close a specialist alcohol treatment centre in Lancaster.
Harvey House, which has offered services in Lancashire since 1966, is due to close at the end of the year.
Dr Frank Atherton, the director of public health for north Lancashire, said "better services" were now available to treat alcohol dependency.
He said the closure of Harvey House would make way for "more services for more people".
Dr Atherton said improvements in alcohol services meant other therapies were now more appropriate.
"There's no doubt Harvey House has served the people of Lancashire very well over a number of years but things are changing in the world of alcohol dependency and alcohol addiction," he said.
"There is a clinical recognition that most people actually can benefit from detoxification and rehabilitation in the community rather than in-patient facilities."
'Really upset'
Dr Atherton also said Harvey House was restricted to just helping those with severe problems.
He added: "We've recognised through looking long and hard at alcohol services that we're really only meeting the needs of the most significant addicted and what we need to do in north Lancashire is meet the needs of people with mild and moderate dependency as well as those most severely affected."
However, one woman, who did not want to be named, who is currently in the middle of a three-week detox programme at Harvey House, said people who used the centre were "devastated" the 24-hour unit was going to close.
"Everybody is really upset," she said.
"It's a travesty."
She said she had been offered community detox but wanted to go to the residential centre.