Businessman dies in 30ft plunge from cherry-picker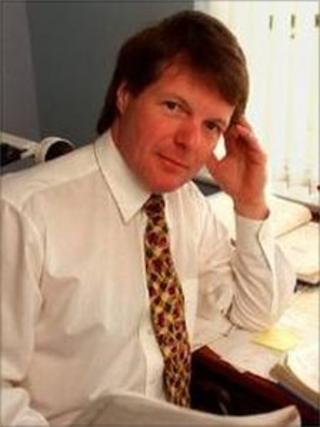 A businessman fell 30ft (9m) to his death from a cherry-picker in Lancashire when the machine's bucket tipped him out.
Stephen Garratt, who ran Garratt Electricals in Inskip, died in Royal Preston Hospital shortly after the fall on Saturday afternoon.
The 57-year-old had been demonstrating the piece of equipment to customers at his company's auction.
His father, Peter, described him as a "wonderful son".
"We are all just in so much shock - I had been talking to him just half an hour before he died," said his father.
Mr Garratt had watched his son use the cherry-picker to show a customer how it worked as he auctioned equipment.
"While I was there, everything seemed absolutely fine. It was when he went up in it a second time.
"I had already left the auction when I got a phone call from my wife telling me to get to the hospital," he said.
Stephen Garratt took the business over when his father, now 81, retired a few years ago.
"He was a wonderful son, who was so good at what he did.
"He was a bachelor who loved life and always had plenty of girlfriends - his friends say there'll be a queue at his funeral.
"The service will not be sad - we want to celebrate his life."
The Health and Safety Executive confirmed it was investigating the accident.