Police officer sacked for helping sister get contract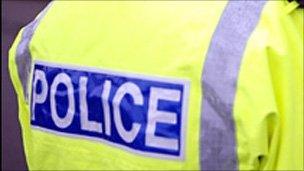 A Lancashire police sergeant has been sacked after he helped his sister secure a force contract to sell or dispose of recovered vehicles.
Sgt James Boothby, a vehicle recovery liaison officer, breached the code of conduct, the police watchdog found.
The Independent Police Complaints Commission said he also made amendments to the force's vehicle recovery scheme.
He breached the code with regard to general conduct, property, honesty and integrity, a disciplinary panel found.
Sgt Boothby had applied to Lancashire police to register a "business interest" in his sister and brother-in-law's company in February 2008, and to take on the role of director, but the request was declined by the force.
He helped the pair secure the contract in May 2008, the IPCC said.
Police received a complaint about his connection to the company and started an investigation with the IPCC.
He was found to have breached the code of conduct for:
facilitating the creation of the new company
trying to procure valuable business for the firm
his dealings with amendments to the vehicle recovery scheme in Lancashire
inappropriately handling property recovered from the vehicles
IPCC Commissioner Naseem Malik said: "It is clear that Sgt Boothby's conduct was inappropriate given his own position and his family connection to the company.
"It is sad that a 28-year police career should end in this way, but Sgt Boothby's actions were found to be dishonest.
"I share the disciplinary panel's view that one of the fundamental expectations we have of police officers is that they display honesty and integrity.
"Sgt Boothby's actions breached the trust the Constabulary and the public placed in him and as a result he has been dismissed."
Lancashire police said: "This individual's conduct has been shown to have fallen well short of the very high professional standards we expect of our employees and which the majority are proud to deliver on a daily basis."
Related Internet Links
The BBC is not responsible for the content of external sites.