Blackburn ice cream firm given £60,000 electricity bill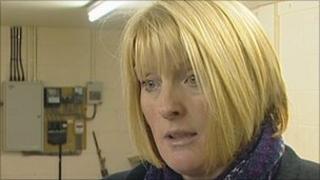 Owners of a Lancashire ice cream firm have been hit with a £60,000 electricity bill after a mistake was made by an energy company.
Ripplehead Ices in Blackburn received the bill from Eon, which said it had fitted the wrong meter and undercharged them for 10 years.
The electricity provider has admitted responsibility and after protests reduced the bill to £30,000.
However it says the electricity was used and payment must be made.
'Unacceptable' bill
Catherine Elliot, who owns Ripplehead Ices, which is based in Appleby Street, said paying the bill would mean the end of the company.
"We can't pay it," she said. "If we have to pay it, it will put us out of business, and that's the end of us.
"We don't manufacture anything here, there are no machines running, all we have are six fluorescent lights and a small freezer round the corner which runs on Eon only every now and again."
Eon said it was a very large bill which was "unacceptable", but said it must be paid.
Ms Elliot said she was preparing to take legal action.