Blackpool town bids for city status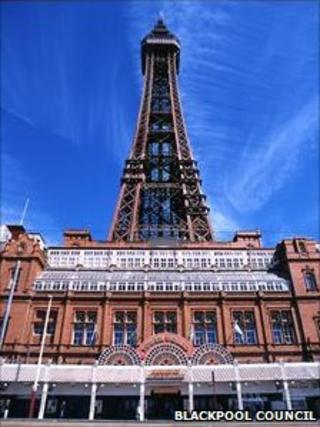 Blackpool is bidding for city status as part of the Queen's Diamond Jubilee celebrations in 2012.
The town council believes being a city would make Blackpool more appealing to residents and tourists, and would complement its regeneration.
Claire Smith, president of StayBlackpool, said being a city would be a great boost for the town.
Neighbouring town Preston was given city status to celebrate the Queen's Golden Jubilee in 2002.
Mrs Smith, whose organisation represents the resort's hoteliers and guest house owners, said city status would enhance the improvements being made to the seafront, the Blackpool Tower and the Pleasure Beach.
"Next year is going to be a bumper year and this would be the icing on the cake," she added.
The UK's local authorities are being invited to submit bids for their towns to take on city status to commemorate the Queen's 60 years on the throne.
Preston, Stirling, Newport, Lisburn and Newry were the last cities created in 2002 to mark the Golden Jubilee.
In 2000, Brighton and Hove, Inverness and Wolverhampton were given the status to mark the new millennium.