Morecambe death couple: wife 'was strangled'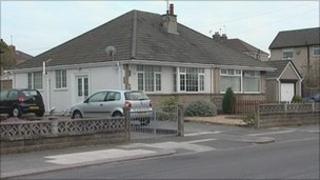 Detectives investigating the deaths of a couple in Morecambe are examining the possibility the man strangled his wife before killing himself.
Officers found the bodies of Robert Holden, 44 and his 40-year-old wife, Nicola, after being called to their bungalow on Low Lane on Friday.
Post-mortem tests show that Mrs Holden died of ligature strangulation, while her husband died from hanging.
Police are not looking for anyone else in connection with the deaths.
A spokeswoman said investigations were continuing.