Faith groups 'vital service' for social action projects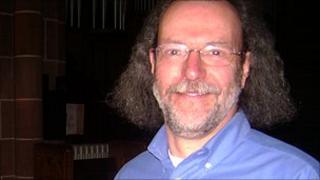 A conference in Lancashire has been told that faith groups need to make people more aware of the role they play in social action projects.
"Churches set up projects which develop lives of their own," said David Arscott from Livability Community Mission.
"Projects need to be intentional about where they are going," he added.
Delegates at St. Mark's Church, Layton were told faith groups contribute a vital service to people who are socially or medically challenged.
We Don't Do God was the title of the conference which was looking for ways of to ensure the spiritual influence within some social projects isn't lost on those who volunteer or receive the help.
Mr Arscott told BBC Radio Lancashire: "We wanted a title to talk about this issue of projects losing their faith."
Livability Community Mission is based in Leeds and London with the avowed aim of "equipping churches to transform communities."
They had been invited by Lancashire churches who are being told that these increasingly secular times mean they must better signpost the good works they do.
Deacon Judith Wray from the Lancashire District of Methodists has been widely involved in the much acclaimed work helping people living on Blackpool's Grange Park and Mereside housing estates.
Do the people there realise they are being helped by a Christian project?
'Sandwiches or whatever'
"We can only hope and pray they do," Deacon Judith said. "Our team that meets together always have a time of prayer and reflection before we serve breakfasts or sandwiches or whatever it is we are doing.
"We also have some very interesting conversations about the bible and how it relates to what we are doing.
"We also have various bits of Christian literature dotted about the place."
The conference was told it is very important that faith's role in any emerging project is clear from the start.
Mr Arscott made it clear churches should not be blinded by a juicy funding grant if it meant neglecting God's role in the project: "Check what you really want to see in your project," he warned.
"Identify what your objectives are and then you can see if funders' demands match those. Or are they taking you off in a direction you don't want to go?"
Mr Arscott says it is okay for churches to get involved in projects that aren't overtly faith-based.
"It depends on the project itself and the explicitness of faith in the project," he explained.
"If the project isn't faith-explicit but is doing good work, that's fine, the funding won't hinder that, but if it is meant to be faith-explicit, then asking how much this funding will affect how we can be faith-explicit is an important avenue to explore."
Deacon Judith Wray says the work churches do can get lost in the crowd, but she said she also feels the situation is improving: "Generally speaking, in the media and everywhere, there is a greater recognition of the part that Christian groups and churches play in society as a whole."
Joe Wilson presents the faith programme on BBC Radio Lancashire from 6am each Sunday.