Blackpool children 'safer than ever from grooming gangs'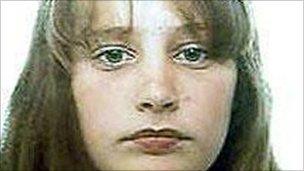 Children in Blackpool are safer than ever, the man responsible for child protection in the resort has said.
David Lund, Blackpool's Director of Children, Adult and Family Services, was responding to a report about girls being groomed for sex by older men.
A report in The Times said more than 60 girls in the resort were groomed for sex by a group of men.
Mr Lund said the data cited was from 2003 but a joint project with police had "tackled the problem head on".
The Times reported that an unpublished report by Blackpool Council recorded that more than 60 girls in the resort had been groomed for sex by a group of men connected with a cluster of town centre takeway restaurants.
The council set up an awareness initiative, the Awaken Project, with police following the disappearance and murder of 14-year-old Charlene Downes in 2003.
Charlene's killer has never been found and two men who were charged were freed after a judge ruled a retrial should not go ahead.
A Lancashire Police spokeswoman said the investigation into the teenager' s disappearance was continuing.
Mr Lund said: "We've always been completely open and honest about the fact we'd identified a problem. The initial research, referred to in The Times, was carried out in 2003."
"It was identified that children were potentially at risk from sexual exploitation, which led to Blackpool Council and Lancashire Constabulary pledging to tackle the problem head on by establishing the Awaken Project.
"Due to the success of the project, children in Blackpool are now safer than they've ever been. The project has received national acclaim and is now a model which other authorities have adopted."
He added: "As a council we chose to use the information gained in the initial research, regarding the takeaway premises, to educate young Blackpool residents."
Charlene Downes's mother Karen said she was shocked by the data.
"It's absolutely terrible. I think something should have been done before the Awaken Project, it is a shame something wasn't done beforehand."
Andy Rhodes, Lancashire Constabulary' s Assistant Chief Constable, said the force had worked closely with other agencies over the past six years to tackle the issue of child sexual exploitation.
He said in the past six months police had protected 500 children at risk across the county, arrested 116 individuals, issued 90 abduction warning notices and had 17 Sexual Offence Prevention Orders granted.
Related Internet Links
The BBC is not responsible for the content of external sites.