Lancashire charity helps hundreds of Chernobyl children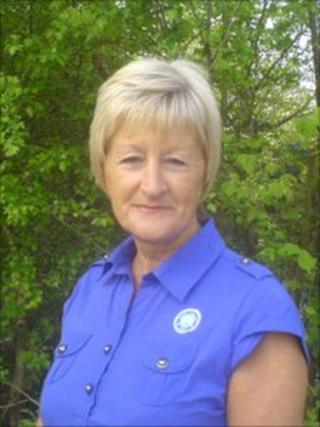 It was a crisis 25 years ago that prompted a Lancashire woman to want to help the young victims of the world's worst nuclear accident.
On 26 April 1986 an explosion at the Chernobyl nuclear plant left huge parts of Ukraine and Belarus contaminated.
The Friends of Chernobyl's Children charity has brought hundreds of young people to the county for recuperative care.
Charity founder Olwyn Keogh said the project had expanded enormously.
"We bring over 600 children a year to the county and rest of the UK, there's no point in bringing them just once, you need to bring them for four or five years to give them constant recuperative care to make a difference to their health," she said.
It all started in October 1994, when one little Belarusian girl came to stay with Mrs Keogh MBE at her home in Blackburn.
Mrs Keogh decided that more needed to be done to help others and the next year, through church fundraising, 50 children came from Belarus for a four-week recuperative visit to east Lancashire.
Since then the charity has grown and today there are 31 Friends of Chernobyl's Children (FOCC) groups across the country, with Mrs Keogh now the charity's director.
Children from orphanages or disadvantaged homes, aged between six and 13, are helped by the charity if they find it difficult for them to get the care they require at home.
'See them improve'
"Without doubt we come to love the children as members of our own families," said Mrs Keogh.
"The little girl we had the first time was 10, we brought her over for 12 years, even when the charity care finishes, families still keep in touch," she said.
"This is a flesh and blood charity, it's not like sending a cheque off and never seeing anything for it, you can see where your money is going and week-by-week, year-by-year you can see them improve.
"Their lives change and so do ours."
The disaster at the nuclear power plant happened when a sudden power output surge during a systems test caused a reactor vessel to rupture, leading to a series of blasts. An intense fire burned for 10 days after the initial explosions.
The subsequent contamination stretched as far as 300 miles (500km) from the Ukraine plant, according to the UN. It is estimated that 70% of that fell on neighbouring Belarus, contaminating one fifth of its agricultural land.
"Highly contaminated"
The authorities evacuated about 115,000 people from areas surrounding the reactor and after 1986 about 220,000 people were moved from Belarus, the Russian Federation and Ukraine.
Up to the year 2005 more than 6,000 cases of thyroid cancer were reported in children and adolescents who were exposed at the time of the accident.
In Belarus, cancer of the thyroid is so prevalent that the scar left after a thyroid operation is referred to as a Belarusian Necklace, thus marking them forever as Chernobyl's victims.
Mrs Keogh said the situation in Belarus has not improved.
"I've been there about 12 times over the years, it's awful, there are people living in highly contaminated places where they should never live, in dire poverty, with no hope," she said.
"All the children we bring are from disadvantaged families, life is very difficult.
"For me nothing has changed in Belarus, the contamination is there for 24,000 years, that's more than we could imagine," she added.
The damaged reactor at the Chernobyl site is now encased in a concrete shell with a new containment structure due to be completed by 2014.
There is still an 18 mile (30km) exclusion zone around the site.