Lancashire prison van escapee is charged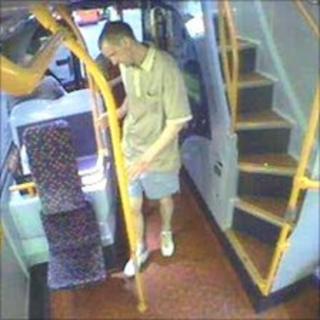 A prisoner who escaped from a prison van in west Lancashire has been charged with escaping lawful custody.
Three men clambered through the skylights of the Prison Service vehicle on the A59 in Burscough on 4 May.
Two were detained shortly afterwards but a third, John Paul Williams, 35, from Manchester, fled. He was serving a life term for armed robbery.
Two men, Kieron Sendall, 22, and Haroon Ahmed, 22, have also been charged with escaping lawful custody.
Williams, who was born in London but had been living in Gorton, had been seen on CCTV travelling on a bus in Gorton later on 4 May.
He is due before Chorley magistrates on Thursday.
Police arrested him on Tuesday night, a spokesman said.
The trio were among four prisoners being taken from HMP Garth to different prisons on Merseyside.