Your Paintings: Lancashire's hidden art goes online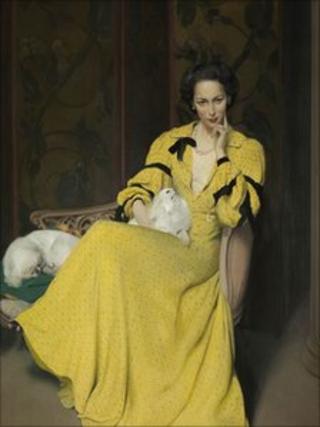 Most of the paintings in Lancashire's art galleries aren't on display - there simply isn't room.
These hidden paintings are the subject of an Inside Out programme on Sunday.
It follows the launch of Your Paintings, a new web initiative by the Public Catalogue Foundation (PCF) in partnership with the BBC.
It is hoped the project will create a complete catalogue of every oil painting in the national collection, on a dedicated website.
In all, the national collection amounts to some 200,000 works, held in 3,000 galleries, museums, libraries and public institutions all over the country, making it probably one of the largest and most diverse collections of paintings in the world.
The first phase of the website has gone live with over 60,000 paintings by 15,000 artists from 860 collections.
At the Harris Museum and Art Gallery in Preston, there are about 80,000 objects in the collection, with only 10 to 15% on display at any one time.
Lynsey Jones, Collections Care Officer at the Harris, said part of the collection will go into a new history gallery, which will open in time for the Preston Guild in 2012.
Hidden Paintings of the North West is on BBC One North West at 2225 BST on 26 June 2011.