Top Lancashire female police chief Wendy Walker retires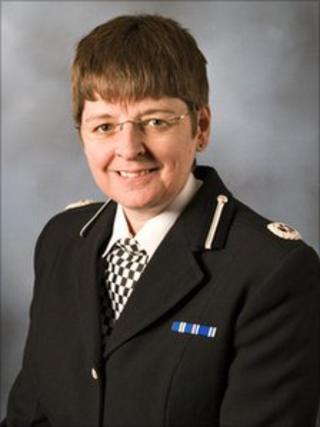 It was the most memorable day of Wendy Walker's career - and one of the darkest - when she had to deal with Morecambe's cockling tragedy in 2004.
Lancashire's highest ranking female police officer, who is retiring after 30 years with the force, was in charge of policing in the north of the county when 23 Chinese cockle-pickers died at Morecambe Bay.
Assistant Chief Constable Walker, from Whalley, said despite it being such a terrible event, it was one officers have to be trained for.
"This is probably the best profession in the world to make you grow up quickly," Ms Walker said.
"I think back to my days on the beat in Blackpool in the 80s, it predates the Life on Mars show, you're dealing with life and death, grief.
"I think that's why we have so much fun, and I know that sounds daft but I think it's the fun times you concentrate on, the gallows humour to get you through."
She said today frontline officers had very complicated jobs and were expected to deal with anger and conflict "and politics can get in the way".
Despite the pressures, she said if she had her time again she would still be a police officer.
'Terrible tragedy'
Ms Walker described the Morecambe cockling tragedy as an unbelievable moment in her career.
"I'll remember that the most, the tragedy was terrible," she said.
"Even though we didn't know these people, when we did the background checks and found their families in China, it was very emotional for me, but in terms of policing it's what you've trained for.
"I was doing interviews on TV, sitting down with the bishop planning the memorial service, I even had Michael Howard in my office, the opposition leader, you look back and think 'wow that was a real one off in a career'."
The Chinese cockle-pickers died in Morecambe Bay when they were caught out by the tide on the evening of 5 February 2004.
The tragedy led to a huge investigation, court cases and changes to the law covering the sort of work they were doing.
In 2010 she was awarded the Queen's Police Medal (QPM) and is to be replaced by Assistant Chief Constable Peter White.
Ms Walker says she is looking forward to learning how to grow vegetables, getting a new puppy, cycling around the Ribble Valley and tracing her family tree.