BAE jobs: House of Commons debate on impact of cuts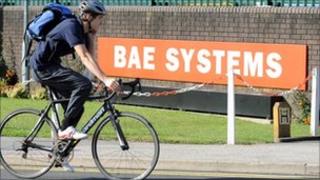 The impact of defence giant BAE System's plans to shed 3,000 jobs will be the subject of a Commons debate.
About 1,400 jobs are due to go in Lancashire at Samlesbury and Warton. At Brough in Yorkshire, about 900 will go.
Mark Hendrick, Labour MP for Preston, has secured an adjournment debate in the Commons on Thursday.
He said: "It will have a major impact, not least on the workers and their families, but also for the wider community and economy."
Most of the planned cuts will be in BAE's military aircraft division, which is being affected by a slowdown in orders for the Eurofighter Typhoon fighter aircraft.
BAE has previously said it had to "ensure its long-term future".