Banned driver who injured teenager in tree crash jailed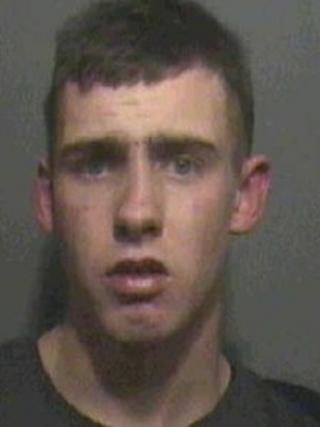 A banned driver who left a girl with spinal injuries after crashing during a police pursuit has been jailed.
Alexander Saxon, 20, of Wolsey Close, Thornton Cleveleys, Lancashire, who was already disqualified, failed to stop for police on 4 November 2011.
He lost control of his car, hitting a tree and injuring both his passengers.
Saxon pleaded guilty to dangerous driving, driving whilst disqualified and without insurance and was given 18 months at Preston Crown Court.
He was also banned from driving for a further five years.
Saxon, who escaped the crash with minor injuries, was ordered to stop his MG ZR by police after being spotted behind the wheel in Thornton Cleveleys.
He sped away from the police car towards Bilsborrow, but lost control on St Michaels Road, hitting the tree.
A 16-year-old girl suffered spinal injuries and a second passenger, a 15-year-old girl, was also injured.
Lancashire Police's Sgt Alan Baron said Saxon had "put the girls' lives in danger by driving irresponsibly and ultimately crashing the car, which resulted in one of the youngsters suffering quite serious injuries".
"He was already banned from driving when he got behind the wheel with two young passengers who unwittingly trusted him and accepted a lift from him," he said.
"Saxon clearly showed a disregard for the previous ban handed to him - this sentence now prevents him from taking to the road for some time.
"Hopefully, he will use his time in prison to reflect on his disrespectful and dangerous attitude towards driving, other motorists and the passengers he carries in his car."