Ewood vicar speaks out about Blackburn Rovers ownership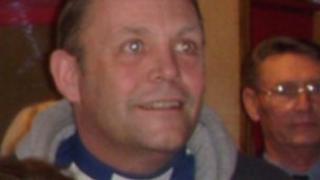 A vicar from Ewood has stepped into the controversy surrounding the ownership of Blackburn Rovers.
The Reverend Tim Horobin, a lifelong Rovers fan, has defended the right of supporters to peacefully protest against the way the club is being run.
There have been complaints by fans since the Indian-based Venky family bought the club in November 2010.
On the pitch, Rovers have struggled this season rarely climbing out of the bottom three in the Premier League.
One of the fans' major complaints is that the owners will not enter into a dialogue with them and have not mapped out their future plans for the club.
Mr Horobin said: "Although I don't agree with verbal abuse, I do believe in the right to be heard. If there is no process for this in terms of sitting down in dialogue then surely the only way is to demonstrate."
In a newsletter to his parish at St James Church in Lower Darwen, Mr Horobin wrote about the apparent non-response by the owners to the fans' concerns.
"The sign outside Rovers says 'Your Ewood', yet in reality it is far from this," he said. "True passionate fans are not going to stand back and see the foundations and history of the club torn apart, for those foundations have been bred into them."
Many of the fans have aimed their fury at the Blackburn Rovers' manager Steve Kean which led the Bishop of Blackburn to call for restraint.
The Right Reverend Nicholas Reade told BBC Radio Lancashire: "Our manager at Blackburn Rovers is held in esteem by other managers in other clubs.
"I would say always remember the human being who is at the centre of this.
"Always remember he's part of a family and he is suffering because people have got him in their sights."
Mr Horobin questioned the Premier League's acceptance of the current owners' suitability to run the club.
He said: "When they do their investigations, do they do it purely on a financial basis? Do they take into consideration and understand the history, the culture and the passion of the area?"
He also defended the right of faith leaders to voice their opinion in sporting matters. "What I am bothered about as a local vicar is the effect it is having on the town," he said.
Joe Wilson presents the faith programme on BBC Radio Lancashire from 06:00 each Sunday.