Jose Carreras to headline 2012 Preston Guild event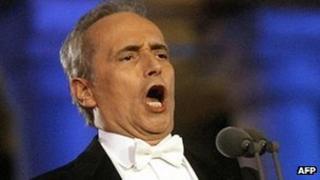 Spanish opera singer Jose Carreras has been confirmed as the headline act for a classical musical event as part of the 2012 Preston Guild festival.
Preston Proms in the Park, featuring Manchester Camerata Orchestra, will be staged in an amphitheatre in the city's Avenham Park on 7 September.
Avenham and adjacent Miller Park will be staging a 10-day long festival to mark the 2012 Preston Guild.
The celebration has been held every 20 years since 1179.
Lancashire-born fashion designer Wayne Hemmingway is to create a vintage village in the parks which will celebrate Preston's creative culture through fashion shows, music and art.
Other highlights of the 2012 Preston Guild include a live religious drama filmed in the city called Preston Passion, to be broadcast on Good Friday, and the Methodist Collection of Modern Art.