E-fit released of splashed walker who attacked postman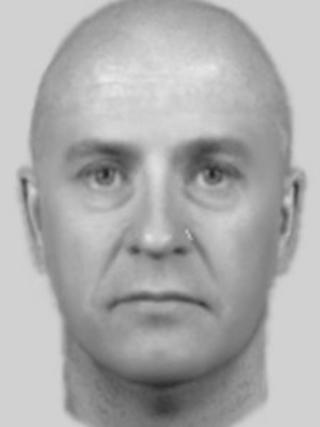 Police have released an e-fit image of a walker who attacked a postman in Lancashire with a rock when he was splashed by his post van.
The postman was attacked after he drove through a puddle while delivering to a farm in Pendle on Wednesday.
He was hit repeatedly over the head with a rock as he got out of his van to apologise to the walker.
The attacker is described as white, slim, aged between 50 and 60, with balding hair at the front.
He was carrying a black rucksack and wearing a blue fleece type jacket.
The attacker also tried to gouge the postman's eyes.
Police said the victim, who was not seriously injured, was able to grab the rock from his attacker, who went quiet and "calmly walked away".