Drama marks Pendle Witch Trials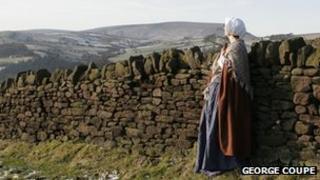 A play to commemorate the 400th anniversary of the Pendle witch trials will tour Lancashire in the summer.
The drama, Sabbat, tells the story of the 10 Pendle people who were hanged after being found guilty of causing death or harm by witchcraft.
The anniversary production is one of a number of events planned to mark the trials in the borough in 2012.
The play will first be shown at The Dukes theatre in Lancaster before touring other parts of the county.
The Dukes' director Joe Sumsion said: "This new take on an old story remains compelling.
"I'm delighted that we will be remaking Sabbat for audiences at The Dukes and across Lancashire and beyond."