Blackpool mother jailed over false child abduction claim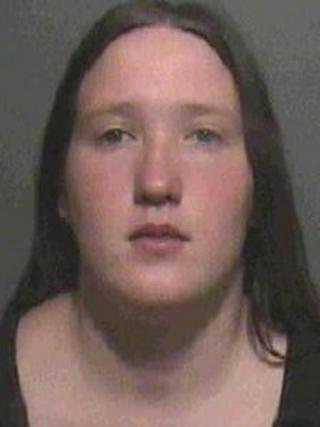 A Lancashire mother of four who falsely reported her two-year-old had been abducted has been jailed for six months for perverting the course of justice.
Janine Wiles, 24, of Kent Road, Blackpool, told police the child had been taken from a garden in June 2011.
The report led to an investigation involving 50 officers, a 13 day manhunt and two innocent men being arrested.
Sentencing Wiles at Preston Crown Court, Judge Pamela Badley said it was her public duty to jail her.
The court was told how Wiles had given an emotive account to police of how she saw an "offender" attempt to walk off with her daughter before she intervened and grabbed her back.
The resulting investigation, which included Wiles falsely identifying someone in an identity parade, was said to have cost Lancashire Police in excess of £50,000.
In sentencing, Judge Badley said Wiles had made a "wholly false complaint to the police which was persistent".
She said the mother of four had made "three statements in a graphic and moving account which caused an intensive police inquiry - leading to the arrest of two wholly innocent men".
The judge added that as Wiles' claim had followed reports of another abduction in her neighbourhood, the effect of her actions had been to cause "public disquiet [and] concern to every parent, every school, every responsible adult".
Wiles, who is expecting her fifth child in September, was told she would serve half her sentence and it was "highly likely" she would give birth after she was freed.
'Massive impact'
Speaking after sentencing, Det Ch Insp Andrea Barrow said the abduction investigation had been "a huge waste of police time".
"We had a major incident room open with a large team of highly skilled detectives and police staff working on this case which took up a huge amount of time and resources," she said.
"Most importantly, this had a massive impact on the residents of Blackpool, who were obviously concerned that there was a man at large who had tried to abduct a child, when in fact this simply was not true.
"Parents in the area were hugely affected and changed their activities because of their concerns for their own children."
She added that after the story had proved to be false, Lancashire Police, "along with the CPS, felt that action had to be taken against Wiles for her irresponsible behaviour".