Used needles washed up on the Ribble estuary shore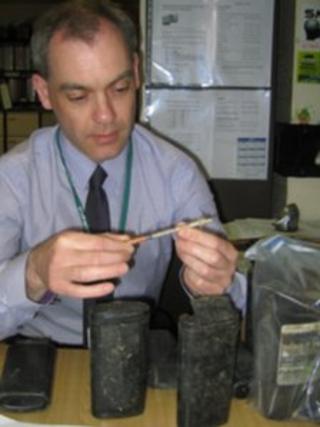 Hypodermic needles found washed up on the shore of Lancashire's Ribble Estuary could pose a "serious risk" to the public, says Fylde Borough Council.
An investigation has begun after local fishermen found up to 50 containers of used needles, some loose in the box.
A council spokesman said: "We are trying to track down those responsible as a matter of urgency."
Fylde Council's Tommy Threlfall said it was "totally unacceptable".
Mr Threlfall, cabinet member for the environment and a local fisherman, has found 10 containers himself.
"We work very hard to keep these waters clean and it will not be tolerated," he said.
A spokesman at the council said: "Some of the syringes found aren't secure in the container so the needles are exposed, so they could pose a danger to the public particularly children.
"Animals such as dogs are also at risk too."