Labour win Chorley in Lancashire council election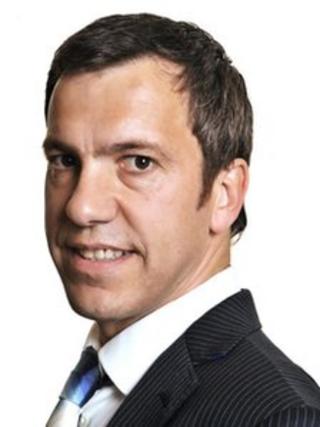 Labour have taken control of Chorley council from a Conservative and Liberal Democrat coalition and have substantial gains elsewhere in Lancashire.
The party took three seats from the Tories and one off the Lib Dems in Chorley.
Labour have also seized Burnley and Rossendale from no overall control.
The party now has a five-seat majority in Preston, while the Conservatives narrowly held on to West Lancashire even though Labour gained five seats.
Labour have increased their majority in Hyndburn, with an extra five seats, and in Blackburn with Darwen with seven gains, meaning Labour have a 26-seat majority.
New Chorley council leader Alistair Bradley said the party had "re-invented itself".
Mr Bradley said: "It sets the scene to put proper plans in place to move the council on."
In Chorley, Labour has 24 councillors, the Conservatives 20 and there is one Liberal Democrat.
While in Preston, Labour have 31 councillors, the Conservatives 19, the Lib Dems five and others two.
Labour made eight gains in Rossendale, with an independent gain from the Conservatives who lost eight out of the 10 seats they were defending.
The Conservative group leader Daryll Smith retained his Eden seat.
In Pendle there is no overall control, although Labour recorded two gains.
West Lancashire is still a two-party authority with 28 Conservative and 26 Labour councillors.
There have also been two by-elections in Blackpool.
Labour held the Bloomfield ward where candidate John Jones won 60% of the vote.
Labour also took the Marton ward from the Conservatives. James Elmes won nearly 53% of the votes there.
· All the latest election results are available at bbc.co.uk/vote2012