Captain of the Eleven painting sold by Blackpool school for £290K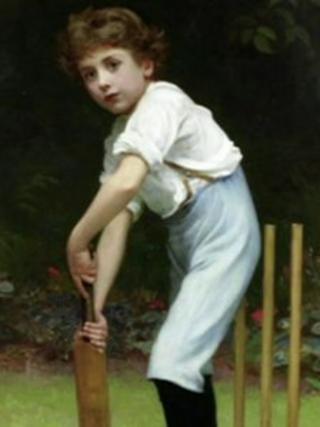 An oil painting that has been on display at a Blackpool school for 86 years has sold at auction for almost £300,000.
Painted in 1882, Philip Calderon's Captain of the Eleven became well-known when it featured in a campaign to promote Pear's soap.
It was donated by a former governor to Thames Primary School and sold at Bonhams in London for £289,250 - double the original estimate.
The money will pay for school repairs.
Head teacher Tracey Harrison said the sale would enable "valuable" investments for the school.
A reproduction of the painting will hang where the original used to be displayed with a plaque commemorating the gift to the school by then Councillor W D Hallstead, who made the donation in 1926.