Lancashire Police Federation calls for end to 'privatisation'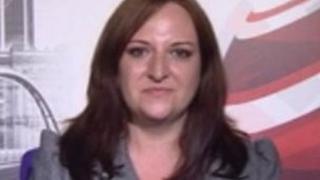 The chairman of the Police Federation in Lancashire has asked local MPs to stop what amounts to the "destruction of the police service".
It comes as the Police Negotiating Board, which negotiates officer pay and conditions, turned down a plan to save £96m over four years.
Rachel Baines said the federation's "ultimate fear is privatisation".
The AA being accredited to police traffic at the Open Golf showed privatisation "creeping in", she said.
"Officers now believe that the decision [to turn down the savings plan] is not to tackle the fiscal debt, but to destroy the best police service in the world and open the doors for policing to be sold off to the lowest bidder," she said.
"Police officers are now angry and worried about their futures within the police service.
"We've seen recently the G4S problems and what privatisation can do for policing, and our concerns are that if you keep reducing the police budget, if you keep reducing the morale of the police, there isn't a lot more for them to give.
"We're asking for all the MPs to look at the recommendations, to look at the attack the police is under at the moment in terms of cuts, to see that we've taken our fair share of the national debt, and to make our voices heard in Parliament."
The Police Negotiating Board declined to comment.