Trust to appeal over Lancaster vascular surgery decision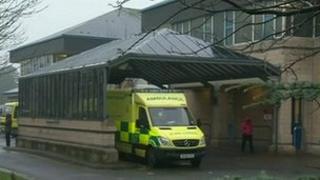 Bosses at a Lancashire NHS trust are to appeal against an NHS decision to end 40 years of vein and artery surgery at one of its hospitals.
The operations will no longer take place at the Royal Lancaster Infirmary with patients having to travel to Blackburn, Carlisle or Preston.
University Hospitals of Morecambe Bay NHS Foundation Trust said it was disappointed with the decision.
NHS Lancashire said it is looking to create specialist vascular centres.
Eric Morton, interim chief executive of the University Hospitals of Morecambe Bay NHS Foundation Trust, said: "Over 40 years our vascular unit has evolved under the strong influence of its consultant staff.
"It has developed a regional and national reputation, based on excellence of speciality training, and has played its part in national and international research and development. We want this to continue."
He said the trust had lodged a formal appeal.
The medical director for NHS Lancashire, Jim Gardner said: "We came to select three centres who scored higher overall than Lancaster did."
He said the Vascular Clinical Network for the region of Cumbria, Lancashire, Bolton and Wigan, Dumfries and Galloway had to ensure that the new centres were in reach of different areas of the region within 90 minutes.
Mr Gardner added: "We are looking to put really good teams together to provide world class surgery."