Preston Guild celebrations start in the city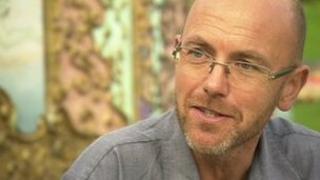 Celebrations marking the Preston Guild have started in the Lancashire city.
The Guild has been held every 20 years since King Henry II granted the town the right to have a Guild Merchant - or market town status - in 1179.
Stars including Katherine Jenkins, Jose Carreras and the Human League will take part in events over the next ten days.
The opening weekend starts with the Vintage Guild - a festival of fashion, music, food and dancing curated by designer Wayne Hemingway.
"Preston Guild is a really exciting celebration of northern life and culture and as someone born and bred in Lancashire I'm very pleased to be a part of it," he said.
The main events run until 9 September and include a procession and a concert in Avenham Park featuring Spanish tenor Jose Carreras and Welsh mezzo soprano Katherine Jenkins.
This is the first guild of the 21st Century and the first since Preston was granted city status in 2002.
It is the only Guild celebration still held in the UK.