Blackpool 'attempted abduction' witness sought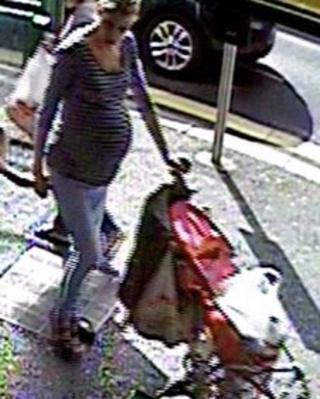 Police are trying to trace a woman who may have witnessed the attempted abduction of a three-year-old girl from a busy Blackpool street.
A man and a woman had approached the girl outside The Salad Bowl shop on Topping Street at 14:20 BST on Tuesday.
An 18-year-old woman and a 22-year-old man from Blackpool were arrested on suspicion of attempted child abduction and bailed until 8 October.
They allegedly tried to lead the girl away before her grandmother intervened.
Officers have released a CCTV image of a woman who was outside the shop with a pushchair at the time of the incident.
Det Insp Becky Smith said: "I want to stress that this woman is in no trouble whatsoever.
"I believe that she witnessed the events on Topping Street that afternoon and that she has spoken to the grandmother of the little girl after the incident."