Cocaine-smuggling boss John Alan Brooks jailed for 28 years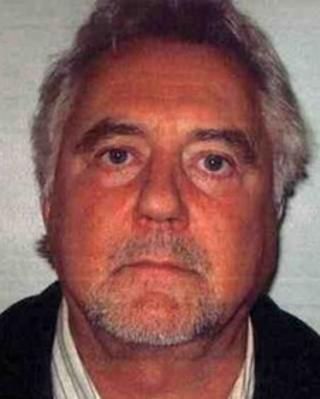 A man has been jailed for 28 years for masterminding a plot to smuggle cocaine, with an estimated street value of £406m, into the UK.
John Alan Brooks, 61, was found guilty by a jury at Birmingham Crown Court of conspiracy to import the drug.
Brooks is originally from Blackpool but had been living in Marbella, Spain, before his arrest in November.
A spokesman for the Serious Organised Crime Agency (Soca) who arrested him said he was an "international fixer".
He was arrested on 5 November in Blackpool after the interception of a boat called Dances With Waves carrying 1.5 tonnes of cocaine, by the Irish authorities 170 miles (274km) off the south-west coast of Ireland in 2008.
'The go-to man'
The boat which was in danger of sinking had collected the cocaine in Trinidad in the Caribbean and was heading for Liverpool, Soca said.
Matt Horne, Soca regional head of investigations, said: "Brooks was the go-to man for organised crime groups as he was an expert in arranging the transportation of huge quantities of drugs."
He said Brooks' criminal career stretched back nearly 30 years during which time he travelled extensively using false identities and has been imprisoned on a number of occasions.
"We also discovered he had escaped from a Moroccan prison in 2000 but once he was in our sights there was only ever going to be one place he would end up.
"Now he's back in prison where he belongs and we're going after his money.
"Not only have we kept a huge amount of cocaine out of the UK, we can be confident that a number of crime groups have also been denied profits which would otherwise have been reinvested in further criminal activity," Mr Horne added.
The drugs seizure was one the largest in Irish history.