Morecambe cheque forger hid money from wife during divorce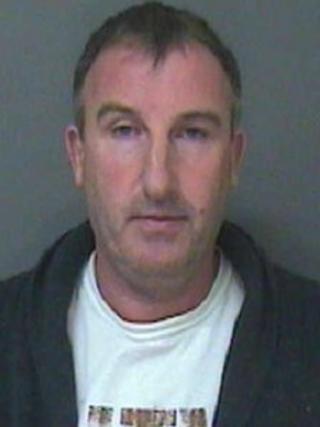 A man who forged cheques for "tens of thousands of pounds" to prevent his wife getting a fair divorce settlement has been jailed at Preston Crown Court.
Stephen Hughes, 48, presented fake cheques for "substantial sums of money" to a judge during divorce proceedings in 2009, a police spokeswoman said.
She said he had actually used the money to buy a property in Cape Verde.
Hughes, of Lodges Grove, Morecambe, was sentenced to a total of 18 months for fraud and perjury offences.
The spokeswoman said Hughes had attempted to make it appear that he had spent a large amount of money on building work at a property in Morecambe.
She said that to prove the expenditure at his divorce hearing, he produced both cheques to and invoices from builders.
However, Hughes had actually been transferring the cash to alternative bank accounts and had then used it to buy the Cape Verde property and go on expensive holidays, she said.
She added that his deception only came to light following a dispute over another foreign property purchase.
'Most complex'
Hughes was sentenced to nine months for making false statements on oath and for a further nine months for fraud by false representation.
He was given an additional nine months to run concurrently for several forgery charges of making a false instrument.
Speaking after the sentencing, Det Con Ciara Campbell said the case had been "one of the most complex I have investigated, due to the various different financial transactions involved and his thorough attempts to hide the money from his wife".
"He created convincing cheques to, and invoices from, builders which were for tens of thousands of pounds more than the work had actually cost," she said.
"He then knowingly lied to the judge and the court in order to get his divorce through with a substantially reduced financial settlement."