London congestion zone fine waived for NHS baby driver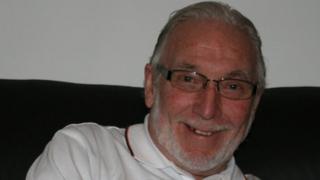 A £120 London congestion zone penalty for an NHS volunteer trying to save a baby's life has been waived after his case was raised in Parliament.
James Quinn, of Morecambe, entered the charge zone "unwittingly" when taking a 10-month-old for brain surgery at Great Ormond Street Hospital.
MP David Morris tabled a Commons motion saying the penalty was "deeply unfair".
Transport for London (TfL) has since decided to waive the fine, issued in May, as a "goodwill gesture".
Mr Morris, the Conservative Morecambe and Lunesdale MP, told Parliament: "People like Mr Quinn should be commended not fined."
He said the charge "risks alienating a committed volunteer who may have saved the life of the baby by getting it to a specialist unit in a timely fashion" and was "freeing up an ambulance that I am sure would have been used for several emergencies in the time it took Mr Quinn to drive to London".
Common sense
Mr Quinn, 67, said after he realised he had been charged he went to a police station for advice on how to pay, then three days later to a computer shop for help using the internet to make the payment, but struggled to complete the online form.
If the charge of £12 is not paid the day after a car enters the zone the penalty rises to £60, and £120 after 14 days.
Mr Quinn said he refused to pay more than the £12 charge and disputed the penalty but an adjudicator upheld TfL's decision.
TfL said Mr Quinn's appeal was rejected as it found no issues or other complaints over payments on the website that day.
Paul Cowperthwaite, TfL's head of contracted services, added: "Having reviewed the penalty charge notice we have decided to cancel it as a goodwill gesture."
Mr Quinn said: "I drove to London from Morecambe and didn't have a clue where the zones were, or how to pay - it's been a lot of stress.
"I don't think NHS volunteers should have to pay, it's common sense."