Murderer Brian Lynch on run from Kirkham Prison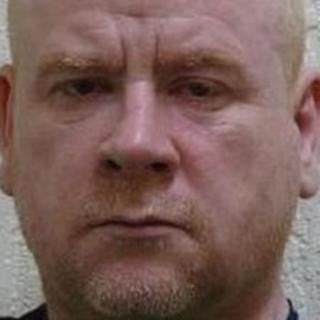 A convicted murderer has gone on the run after disappearing while on day release from a Lancashire prison.
Brian Lynch, 44, is serving a life sentence for the murder of Chi Keung Yip, 21, in Clayton Vale, Greater Manchester, in March 1988, police said.
He was on a day trip from HMP Kirkham to Preston city centre when he went missing at 15:00 on Thursday.
Police said they do not believe he is a risk to the public but asked people to be vigilant.
Officers said he may have travelled to Greater Manchester.
He is described as 5ft tall, of stocky build, with blue eyes, short ginger hair and unshaven.
He was wearing black trousers, a black jacket and dirty grey suede and leather trainers.